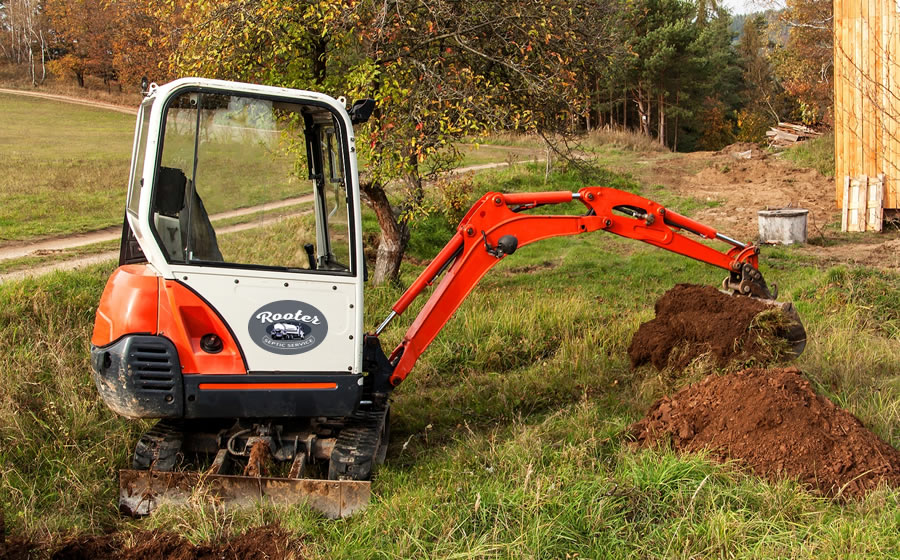 Septic Tank Pumping in Sandy Springs, GA
If you are a resident in Sandy Springs with a septic system installed on your property, then you should know that septic tank pumping and septic tank cleaning are two of the most important maintenance items for your system. Fortunately, you do not have to get down and dirty by performing a pumping or cleaning on your own. You can call a professional septic company like Rooter Septic Service to take care of that septic tank pumping in Sandy Springs. If it has been some time since your last pumping, then consider a septic tank cleaning in Sandy Springs to give your septic system a true refresh. Our live representatives and dedicated septic technicians are on standby to take your call today.
What Is Septic Pumping?
As you know, all of the waste and wastewater generated by your household leads into the septic tank. From there, the vast majority of the wastewater continues through the outlet pipe and into the drain field for treatment. Meanwhile, the layer of scum and solid waste remain in the septic tank. "Good" bacteria break down the solid waste into sludge to save valuable space in the tank. Eventually, the scum and sludge must be removed though.
A septic tank pumping, or wastewater treatment system pumping, is just that. We come by with our vacuum truck to remove the layer of scum as well as some of the liquid effluent and sludge. Septic tank cleaning is a more rigorous job that entails thoroughly cleaning the sludge as well. We recommend homeowners stay on top of their Sandy Springs septic system pumping and arrange periodic cleaning to keep the septic system fully functional.
Septic Cleaning in Sandy Springs, GA
When to Get Septic Tank Pumped
You already know the obvious answer: before the septic tank is full. More specifically, you should have your septic tank pumped if the bottom of the layer of scum gets within six inches of the outlet pipe or if the top of the sludge layer gets within twelve inches of the outlet pipe. Unless you are prepared to locate the septic tank and take a look inside, you will need to call a septic technician to inspect the tank and give you an estimate on when to schedule your next septic tank pumping. However, it is better to pump too early than to pump too late.
Waiting too late to have your septic tank pumped can expose you, your septic system, and your property to extensive harm and damage. Don't wait until you experience sewage backups, sewage leaks, or a septic failure. Call Rooter Septic Service to consult with a septic technician and schedule your appointment today.
Emergency Septic Service Available
You do not have to rummage through web results for "septic pumping near me." If you live in Sandy Springs, then grab your phone and call Rooter Septic Service instead. Our live representatives and dedicated septic technicians are available to respond to emergency requests at any time of the day. Call now to arrange an urgent dispatch.
Septic Tank Repair | Septic Tank Installation