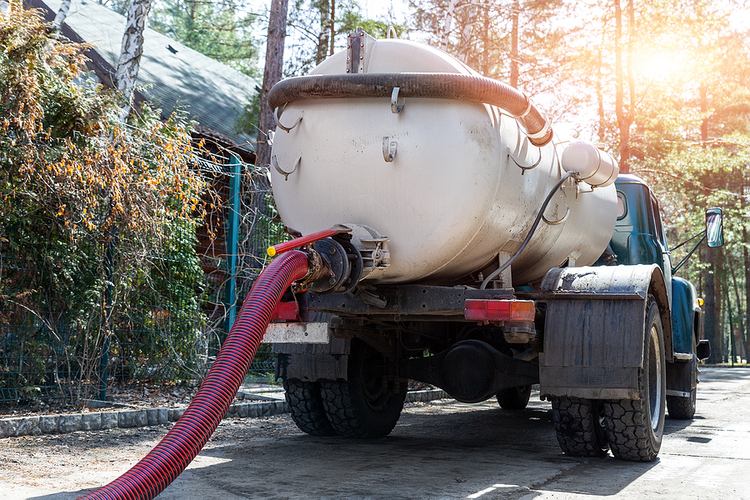 Septic Tank Repair in Sandy Springs, GA
Are your drains and tubs draining slowly? Is your sink, tub, or toilet backing up? Is your yard starting to take on an unpleasant stench? These are warning signs that your septic tank is not in good working order. Your septic tank plays an indispensable role of holding and partially treating wastewater before releasing it to the drainfield. Therefore, a septic tank should be in good condition to serve its purpose. When your septic tank starts to fail, it's best to hire a dependable septic company to help you with septic tank repair in Sandy Springs, GA. A malfunctioning septic tank can cause a wide range of problems, including sewage backup, foul odors in your home, slow drains, and more.
Septic Tank Installation in Sandy Springs, GA
Septic tank installation is a complicated process and should be left to experienced septic tank installers in Sandy Springs, GA. The installation process involves more than digging a hole in your yard and placing a tank in the ground. The nature of the terrain, soil type, and space requirements have to be considered carefully. Besides, it's important to select the right septic tank design and arrange all the components correctly. As you can see, septic system installation in Sandy Springs is not the kind of job you can take on by yourself. At Rooter Septic Services, we offer reliable septic tank installation services for both homeowners and commercial customers at affordable prices. Our septic system installers will install your septic tank without a glitch from start to finish.
Septic System Inspection in Sandy Springs, GA
The average septic system should be inspected at least every three years to ensure it's in good condition. Neglecting your septic system can lead to many problems such as septic tank damage, sewage odors, drainfield damage, and many more. Regular wastewater treatment system inspection in Sandy Springs allows you to identify potential problems before they become major issues. Besides, it reveals when your septic tank needs to be pumped. When you're in need of septic inspection in Sandy Springs, you can rely on Rooter Septic Services to help you out.
Common Signs You Need Septic Tank Repair in Sandy Springs
Backed up sewage
Strong and pungent odors
Slow draining
Green lush grass around your septic tank
Noisy faucets and toilets
Gurgling sounds coming from your drains
Drainfield flooding
Standing water in the yard
If you notice any of these telltale signs, look for "septic tank repair near me" as soon as possible and have your septic tank repaired. Ignoring these signs will only lead to costly problems down the road. At Rooter Septic Services, we have handled a wide variety of septic tank problems, so there's no septic tank problem that is too big for us.
You Can Count On Rooter Septic Services for Your Septic Tank Repair Needs
If you're located in Sandy Springs and searching for "septic tank repair near me," look no further than Rooter Septic Services. Our septic repair team has the knowledge, experience, and equipment to provide top-notch septic repairs, septic system maintenance, and septic system installation.