08 Oct 2021
Why Should You Get Wintertime Septic Services?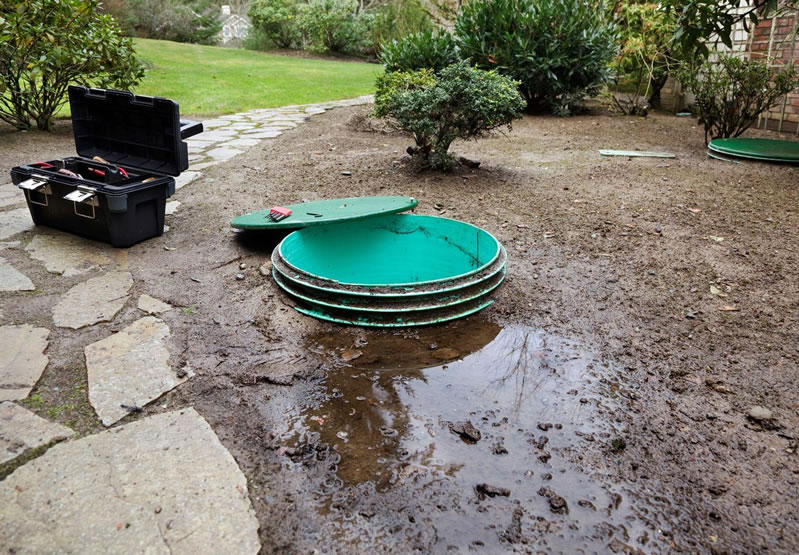 Why Should You Get Wintertime Septic Services?
As it gets colder during the winter, septic owners usually choose not to run their systems through a maintenance check, thinking it can wait until spring when the temperatures start to rise. However, wintertime septic services are as important as any regular maintenance scheduled throughout the rest of the year. Low temperature can damage the septic system, and staying ahead of them by keeping your septic company service visits might prevent a disaster this winter. Rooter Septic Services recommends an inspection of the septic system every three years and requires septic tank pumping every three to five years.
However, alternative systems with electrical float switches, pumps, or mechanical components should be inspected more often, generally once a year. Pumping a septic tank requires a trained team and the proper equipment that isn't normally available to the public. Consulting Rooter Septic Services is essential because alternative systems have mechanized parts. We gathered some of the most common complications winter could cause for your septic system.
Fats, Oils and Greases (FOGs) in Winter
FOGs can bring unique challenges to your septic system once temperatures get colder. Here at Rooter Septic Services, we always highlight the importance of limiting the number of FOGs that enter your system in order to help resolve the issues they present in the winter. The risk might be even higher in the winter when FOGs are prone to solidifying in your pipes and potentially creating blockages within the septic tank. Furthermore, winter brings festive holidays and decadent feasts; handling these foods can introduce even more FOGs into your septic systems. In fact, wintertime is when we tend to flush even more FOGs into our system than any other time. Keep in mind that wintertime service visits to conduct septic cleaning will remove any accumulated FOGs, and will definitely prevent clogs from happening.
Wintertime Impact on Your Septic System's Bacteria
The bacteria living within the septic system doesn't take days off, it keeps trying to break down the solids within your tank. In fact, the bacterial environment is so important to a properly functioning system that septic owners are constantly educated on how to protect it. The bacteria within your septic system is no longer happy under 50°F, and its activity slows significantly, which causes a reduction in your system's efficiency at breaking down solids in the tank, which means solids will eventually accumulate rapidly and cause the entire failure of the system. A scheduled septic cleaning during wintertime is crucial to boost your septic system when bacterial activity is lazy.
Wintertime Soil Saturation Around Your Septic System
The winter brings precipitation in the form of snow that does not melt quickly into the ground and runoff into nearby streams and lakes, which causes the water table to rise and makes less room to filter out microscopic particles and bacteria. Too much water in the septic system in cold weather can cause the drain field to become flooded, potentially flooding the area around with harmful contaminants. We highly stress the importance of practicing water conservation habits, especially in the winter, because cold temperatures usually make the systems less efficient.
Are you looking for a septic company in Lilburn to provide you with wintertime maintenance? Do you need septic cleaning and septic tank pumping? Are you looking to prepare your septic system for the wintertime and you need a fast and reliable septic company? Rooter Septic Services is available for routine as well as emergency septic services. Call our office today to learn more.