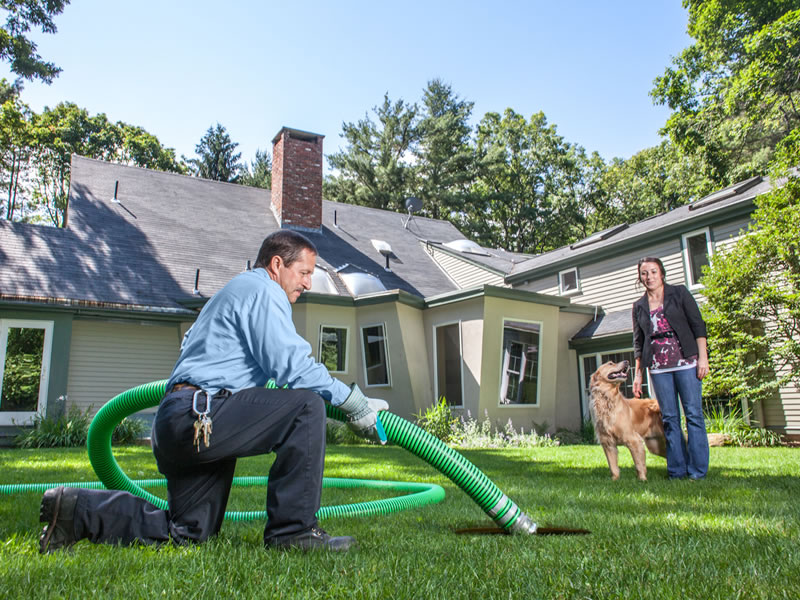 Professional Septic Tank Repair in Lawrenceville
While people who live in the city have a public sewerage system, others that live in rural areas depend on their septic systems for waste disposal. The domestic waste is stored in a septic tank, where the wastewater is filtered by anaerobic bacteria and later sent to the drain field to be disposed of in the soil. The leftover scum and waste in the septic tank that didn't make it out into the drain field occasionally get pumped by a wastewater treatment system inspection in Lawrenceville. Your septic system maintenance takes place during this time, and plumbers do an overall septic inspection on your septic system as well. If you need other types of septic service like septic tank repair or septic tank installation in Lawrenceville, schedule an appointment with Rooter Septic Services.
Signs of a Failing Septic Tank
A septic tank may have problems sometimes, and while the homeowner may try their best to take of their septic system, how are they going to realize there's an issue when the septic tank is underground? Here are a few warning signs that alert you to check your septic tank.
Gurgling Pipes – If you start to hear strange noises from nearby that might seem to be inside your walls or underneath the sink, this may hint at a clog forming inside your pipes. If there's a buildup of food particles and grease in the way, it may be harder for water to pass through. If you suspect a clog in your pipes and hear strange noises, contact a septic company for a septic inspection.
Bad Odor – If you notice unpleasant smells near your septic tank and drain field, know that something is wrong. It's no surprise that your septic tank will smell bad, but the smell is supposed to stay inside the septic tank, not spread through the property. A leak in the tank or a crack in a pipe can cause liquid waste to seep through the drain field. To get this fixed, seek out septic tank repair in Lawrenceville.
Backups – While showering, the water may rise back from the drain. This may happen for several reasons. Usually, when you operate several high-volume tasks at once, your septic tank can rush water back up your drain. This can also happen if the septic tank is too full to have any more water intake. Another reason for backups may be because something went wrong with the pipes. Keep an eye out for any backups hinting you need a septic tank repair.
Other problems may be caused by incorrect septic tank installation or failing proper septic system maintenance. Call for wastewater treatment system inspection in Lawrenceville and figure out where the problem lies.
Helpful Tips
Some practices you can adopt to help your septic system are to avoid throwing food scraps and using septic-friendly products while cleaning. By learning new ways to protect your septic system, you can prevent needing septic tank repair in Lawrenceville. Additionally, if you've recently decided on becoming a septic system owner and need help with septic tank installation, search for the nearest "septic tank installation in Lawrenceville" or call Rooter Septic Services to help prepare you for the process. Get in touch with us to learn more about taking care of your septic system and when to have a repair done.