24 Mar 2022
Septic System Failure – What Are The Causes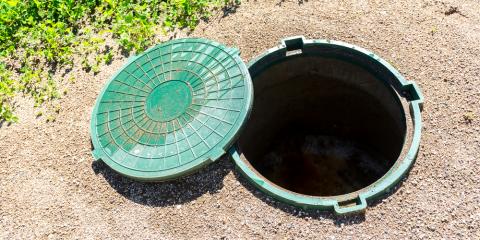 Septic System Failure – What Are The Causes
Knowing the causes of septic system failure can help you take proactive measures to keep your septic system in perfect working order. In this article, we will look at the causes of septic system failure and what you can do to keep your septic system in top shape.
Excessive Water Use
Overloading your septic system with more water than it can absorb is one of the common reasons for septic system failure. A septic system is designed to absorb a certain quantity of wastewater at a time, based on your household size. When the flow rate of a septic system is exceeded, perhaps due to a change in water use habits, the excess water can overwhelm the drain field and back up into your drains.
Along with excess water from your plumbing, surface water draining from the gutters and driveways may overload the septic system and disrupt the anaerobic processes that break down waste. If your household size has increased or water usage habits in your home have changed, you should consider upgrading the capacity of your septic system.
Lack of Regular Maintenance
As with all appliances and components in your property, the septic system requires regular maintenance to keep functioning properly. The septic system works hard all year round to eliminate wastewater from your plumbing, so it's necessary to carry out the necessary maintenance tasks to keep all its components in good working order. Lack of regular septic system maintenance can cause premature septic system failure and cost you a lot of money to make repairs. You need to call a nearby septic company to inspect your septic system at least once every year. Also, you should have your septic tank pumped out at least every two to three years, though this depends on the size of the tank, household size, and usage. If your septic tank isn't pumped regularly, the sludge and scum inside the tank will build up to a level where they will diminish the holding capacity of the tank and compromise its operation. Septic tank pumping not only prevents sludge buildup, but also prolongs the lifespan of your septic system.
Other essential tasks that will keep your septic system functioning properly include:
Watch out for leaks
Direct surface water and roof drains away from the drainfield
Keep your septic tank lids closed and secured
Limit water usage
Install an effluent filter to keep solids out of the drainfield
Be careful about what you put down your drains—avoid flushing non-flushable items down the toilet and keep fats, grease, and oil out of your kitchen drains
Physical Damage
Driving or paving on top of the drainfield or septic tank can lead to septic system failure. The drainfield pipes and other components of your septic system could be damaged when vehicles and heavy equipment are parked or driven over the septic tank or drainfield. Tree roots can also grow into the pipes and even the septic tank itself and cause septic system failure.
If you are experiencing septic system failure and need the help of a reliable septic company to fix the problems, you can rely on Rooter Septic Services to provide you with lasting solutions.