04 Feb 2022
Reasons for Septic Tank Backup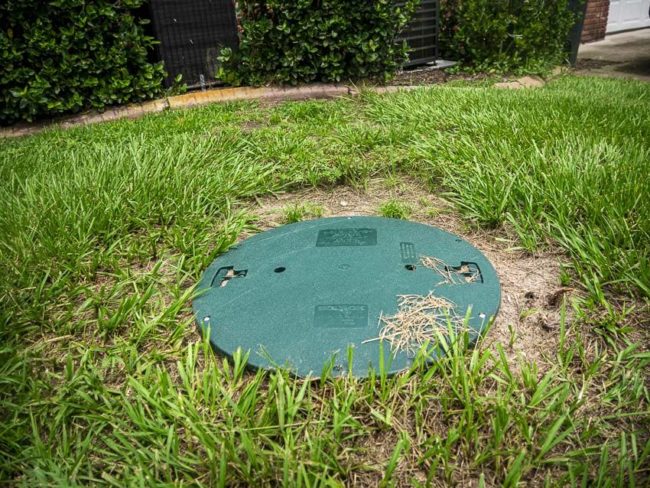 Reasons for Septic Tank Backup
Is your family terrified of flushing toilets, doing laundry, or taking a shower because of frequent backups? Don't let your septic system continue to disrupt your daily life. Let the professionals at Rooter Septic Service take care of your tank and drain field, so you can carry on with your normal routine without worry or stress. If you've been looking for a reliable septic pumping company that will put your needs first, then you have stumbled upon the perfect solution. Are you frustrated with your backups and want to know the cause of your problem? Here is a list of the most common ways that septic tanks can falter and what can be done to fix it.
Out of Control Root Growth
Your septic system is a feast for thirsty, hungry tree roots. So much so those nearby root systems will actively search for ways to gain entry to your tank or underground pipes. Any small punctures or cracks can invite them into your system, where they will quickly grow and proliferate in the nutrient-rich environment. Unfortunately, these roots will also cause major clogs and sewage backups. Professional root removal, root barrier installations, and septic repairs can help you avoid future issues.
Introduction of Prohibited Items Into Your Drains
Large volumes of grease can also lead to massive blockages in your system. Thankfully, this common cause of backups can be easily avoided with the practice of good habits. Avoid pouring bacon grease, melted butter, and other grease or oils into your drains. Grease isn't the only thing that can cause recurring clogs. Starchy vegetables like potatoes, rice, and other items can clog your pipes and septic system. You'll also need to keep certain materials away from your toilets. This includes baby wipes, feminine hygiene products, and cotton balls since these items won't properly decompose in your tank. Finally, stay away from harsh chemicals and drain cleaners like bleach or lye since they can damage your pipes and will destroy beneficial bacteria inside your septic system.
Improper Plumbing Repairs and Installations
If your pipes or tank were installed or repaired incorrectly, this could lead to dysfunctions and backups. Septic services should be performed by professionals, so you can extend the longevity and safety of your system.
Clogged Effluent Filters
Effluent filters help prevent your leach field from becoming overwhelmed by materials that can cause trouble. However, if the filters themselves are neglected, then they can become clogged and create backups inside the tank. Be sure to have them removed and cleaned periodically to avoid this situation.
Flooding
Natural flooding can also cause a temporary backup due to the introduction of large volumes of water into your tank. Problems should subside when the rain stops. If it seems that your system backs up every time there's heavy rain, then consider making adjustments to your property, like adding drainage systems that will better direct the flow of water away from your septic tank and leach field.
Do You Need a Dependable Septic Pumping Company? Call Rooter Septic Service Today
Have you been searching Google for a septic pumping company you can rely on? Get the professional care you need by calling the professionals at Rooter Septic Service. Our team of septic specialists has the training and specialized equipment needed to get your septic system back in top condition fast. Contact our office to learn more about what we can do for you. Our friendly staff is always available to discuss your needs one on one and can also help schedule an upcoming appointment for your next septic inspection, pumping, or maintenance service.