29 Jul 2022
Preparing For Septic System Installation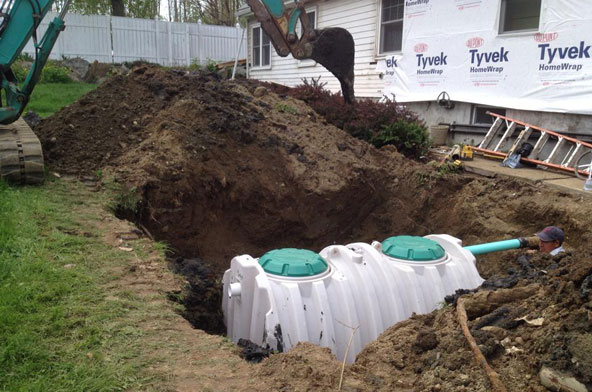 Preparing For Septic System Installation
Many homeowners are shifting towards installing septic systems because of their convenience and efficiency, along with having low maintenance needs. It's a great system to change to and can come with many benefits if you know how to take care of it. A septic tank installation should be done by professionals, but there are some things a homeowner can do to help with preparations. To save time and be more efficient, follow these steps to help Rooter Septic Services finish the installation in minimal time.
Prepare Your Property
There are a few key steps to take before starting septic tank installation. By preparing your property, you will be helping the plumber out and making their job easier.
Remove the Old Septic Tank – Unless this is your first ever installation, you will need to first remove the already existing septic tank from its place. You will need to remove the septic tank, pipes, and other parts of the system that will need a replacement. Since a common homeowner doesn't have the skill or equipment needed to remove the tank, this will need to be done by a professional.
Get Your Permits – Regulations for septic systems can change from state to state. Follow up and read about your city or state's instructions on septic systems and act accordingly. You can get advice from professionals on this matter as well.
Get a Soil Test – The soil around the septic system purifies and filters out the wastewater. To do this, the soil must meet the special criteria needed to design an environment that can clean the wastewater. A soil test will help verify if the surrounding soil can support the septic tank's needs.
Plan Your Living Situation – During the installation process, you will need to shut off the water and plumbing fixtures before placing the tank. This means you won't be able to access water for tasks like laundry and washing your hands. it's best for you to find somewhere to stay temporarily until the installation is completed. However, you should still stop by to check on the progress and ask for contact information to stay in the loop of what's going on.
Notify Your Neighbors – Installing a septic tank can be a loud job. Since these noises will be heard throughout the neighborhood for about a week, it would be nice to inform your neighbors beforehand of what's going to happen to prevent any possibilities of backlash or bad blood between you and your neighbors.
Learn About Maintenance – Knowing when to pump your septic tank, detecting a leak, and knowing what to avoid flushing are all examples of common facts every homeowner that owns a septic system should know. It's never too late to start educating yourself on this concept. Getting to know your septic system can save you from costly septic tank repairs and unnecessary visits to your septic company. After the installation of the septic tank is finished, you can ask for the blueprint diagram of the plan of the septic system and how to maintain it.
Get In Touch
Any issues with your septic system can lead to damage to your home, yourself, and the environment. Choose a trustable septic company that has good reviews from its customers and can provide other services like septic tank repair too. Rooter Septic Services is a company that will be with you throughout the installation process. With their detailed explanations and hard dedication to their work, our plumbers can give you what you need.