08 Dec 2022
How to Prepare Your Septic Tank for Winter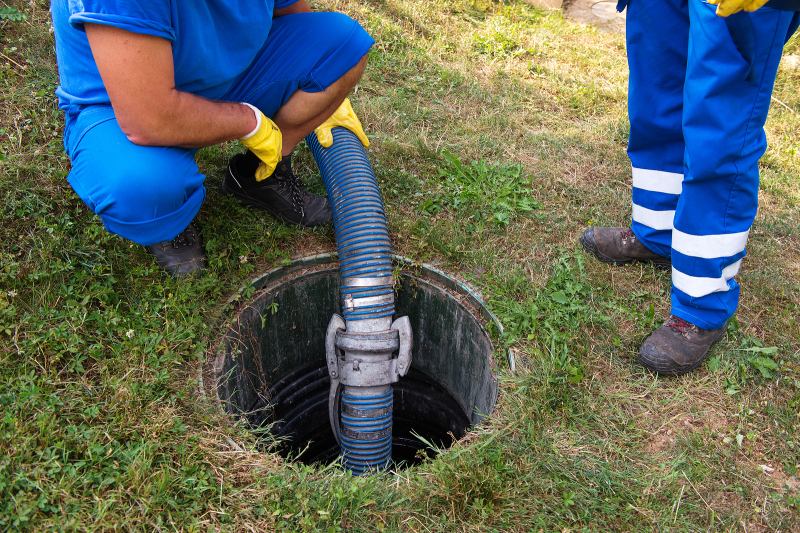 How to Prepare Your Septic Tank for Winter
Taking good care of your septic tank is the key to avoiding unpleasant surprises when spring arrives, whether you plan to spend the winter in warmer climates or stay at home. Subzero temperatures can freeze your septic system, causing major issues. Learn how to prepare your septic tank for cold weather by using these tips.
Regular Service
It's recommended to have a septic company inspect your septic system, and perform septic tank pumping, every 2-3 years. As a septic owner, it's important to check on leaks and damage on your septic tank. Schedule your inspection service with Rooter Septic Services before the weather gets too cold. It'll be easier for both you and the experts.
Run Hot Water Through Your Pipes
Although a single day of cold weather isn't enough to freeze a septic system, it is very likely to happen over a long period of time. Problems spread throughout your system if a pipe connected to your home or the tank freezes. Any lines that are uncovered build the opportunity for significant issues. Ask someone else to run your dishwasher, shower, or sink if you're not at home for the winter so that your system is always running. You don't have to run it constantly because doing so could cause problems, but occasionally running water through the septic tank and pipes helps keep them from freezing.
Winterize Your Pipes
If you don't have anyone to come to check on your house or would rather do it yourself, here are some ways to prepare your septic system. In order to prevent the pipes from freezing and cracking while you are away for the winter, you will need to drain them. To allow the water to drain, disconnect the water main and open all faucets. Repeatedly flush the toilets until the tank and bowl are no longer filled with water. Your water heater is among the appliances that should be drained. Completely empty the pressure tank of your septic system. Following the manufacturer's instructions, add septic-safe antifreeze to your lines after they have been completely drained. If your furnace will remain on throughout the winter, check to see that no water is entering your pipes.
Inspect the Lid
Check the lid of the septic tank for any holes or cracks. A protected cover forestalls trash, youngsters, and little creatures from getting into the tank. The anaerobic bacteria in the tank, which break down the solid waste and treat raw wastewater, keep the internal heat trapped by the tightly fastened lid. Before winter weather sets in, have a septic company come by to replace your septic tank lid as soon as you notice any issues.
Insulate the Drain Field
You can get off your list of things to do by maintaining your septic system. Beginning in September, you can feel free to allow the grass to develop. Your pipes and drain field will not freeze if this helps to insulate them. You can spread leaves over the drain field or purchase insulated blankets specifically designed for this purpose if you have been keeping up with mowing.
Follow these tips for proper care of your septic system. Whenever you need professional help for tasks like septic tank pumping and inspection, we've got your back. Make sure to call Rooter Septic Services earlier on in the season to make winter preparations easier.