13 Aug 2022
6 Signs You Will Soon Need Emergency Septic Service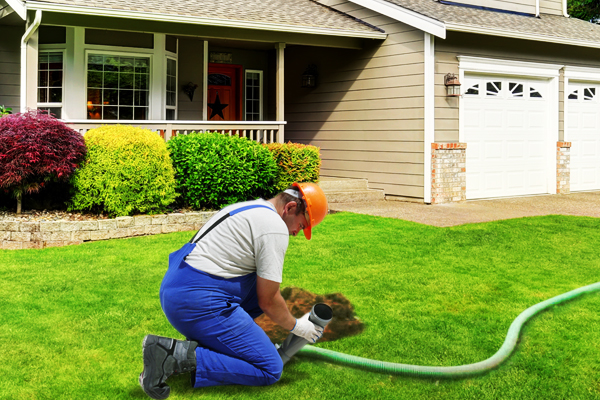 6 Signs You Will Soon Need Emergency Septic Service
Septic systems can be difficult to keep track of sometimes. Since it's not in your field of sight every moment of your day, it's normal to forget about it once in a while. However, this lack of attention may open doors to defects in the system. Your septic system may start to slowly break down without you even realizing it. Luckily, Rooter Septic Services have made a list of things to let you know when the problem at hand is serious. Once you see these signs of septic failure, it's time to take action and get ready to call a septic tank service.
Pooling Water
This is one of the several obvious signs that something is wrong with your septic system. Normally, when your septic system is functioning as it should, the waste gets stored at the bottom of the septic tank. This is where it should be staying at all times until it's time for the septic tank to get pumped. However, the pipes in your septic system may get clogged and cause backups into your home or overflow onto your drain field. This usually leads to bad odors arising around the area as well. If you notice wastewater starting to flood your drain field, call Rooter Septic Services.
Slow Drains
The buildup of material in pipes leads to clogs, which block the pathway of wastewater, causing the flow of water to weaken. Say you are washing your hands or taking a shower. As the wastewater struggles to get past the buildup of substances, more water continues to flow through the drains. Since it's taking the water longer than necessary to drain, water will start pooling beneath your feet. This is a sign that can let you know your drains are draining slower than usual. Another reason your drains are slow may be because you need to get your septic tank pumped. Call for a septic tank service and have your tank pumped as soon as possible.
Bad Odors
Your tank consists of all liquid fluids including the ones from your sink, showers, washing machine, and toilet. As your tank begins to fill up, it will be emitting unpleasant smells through your property, specifically around the drain field. There are chances that something may be wrong with your septic tank, so call for a septic tank repair around the area.
Damaged Pipes
Construction in the area, vehicles driving on the pipes, and roots of trees finding their way through pipes can all be causes of damage. Damaged or broken pipes can no longer be useful to the septic system. You'll need professional help with pipe repair or pipe replacement.
Sewage Backup
If you've been ignoring regular scheduling for septic tank pumping and sending harmful items down your drains, you've increased the likelihood of sewage backup leading into your house. If you come across backup in your home, call for septic tank repair.
Abnormal Amounts of Green Grass
If the grass around the drain field is as green as other grass around your property, this means everything is running smoothly and you have nothing to worry about. On the other hand, if the grass around your drain field appears to be more luscious than other patches of grass around the area, it may be a sign for you to check on your septic system